<![if !vml]>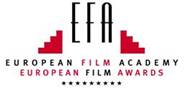 <![endif]>
Communiqué de Presse
LA EUROPEAN FILM ACADEMY ANNONCE LES NOMINATIONS NON-EUROPEENNES
La European Film Academy a révélé les nominations du prix EUROPEAN FILM ACADEMY FILM NON-EUROPEEN 2005 - Prix Screen International.  Ce prix, remis par la European Film Academy en coopération avec l'hebdomadaire institutionnel Screen International, honore un film non-européen.  Parmi les précédents lauréats figurent des réalisateurs internationaux consacrés tels que David Lynch et Wong Kar-Wai.
Les nominations sont :
BATALLA EN EL CIELO (Bataille dans le ciel), réalisé par Carlos Reygadas, France/ Mexique/ Allemagne/ Belgique
Be With Me, réalisé par Eric Khoo, Singapour
Brokeback Mountain, réalisé par Ang Lee, Etats-Unis
Broken Flowers, réalisé par Jim Jarmusch, Etats-Unis
The Constant Gardener, réalisé par Fernando Meirelles, Royaume-Uni/ Allemagne/ Kenya
Collision (Crash), réalisé par Paul Haggis, Etats-Unis
C.R.A.Z.Y., réalisé par Jean-Marc Vallée, Canada
Good Night, and Good Luck, réalisé par George Clooney, Etats-Unis
Look Both Ways, réalisé par Sarah Watt, Australie
Lady Vengeance, réalisé par Park Chan-Wook, Corée du Sud
Tsotsi, réalisé par Gavin Hood, Royaume-Uni/ Afrique du Sud
Le lauréat sera désigné lors de la Cérémonie des European Film Awards du samedi 3 décembre à Berlin.
Berlin, le 15 novembre 2005
Pour plus d'informations :
Relations presse France
Michel Burstein / Bossa Nova
Tél : 01 43 26 26 26   Fax : 01 43 26 26 36
32 bd St Germain - 75005 Paris
bossanova@compuserve.com
www.bossa-nova.info
www.europeanfilmacademy.org
LES EUROPEAN FILM AWARDS 2005 : Berlin, le 3 décembre 2005
PARTENAIRES: Creative Artists Agency * The Creative Partnership * EGEDA * Fandango * FYR, le Ministère de la Culture de Macédoine * Inter-Európa Bank Rt. *  National Academy of Motion Picture Arts and Sciences of Russia * Paramount * RAI Cinema * United International Pictures * Warner Bros.  SPONSORS: * FFA German Federal Film Board * Jaguar Cars Limited * Jameson Irish Whiskey * MEDIA * TNT * UIP avec le soutien du Ministère allemand de la Culture et des Médias, Stiftung Deutsche Klassenlotterie Berlin et Medienboard Berlin-Brandenburg